Premise
If you are outside EGO, you need to use the VPN (
use this guide
).
To access this feature, you must authenticate using the credentials received with the activation email (sender:voip@ego-gw.it).
Access
Log in to the WebPhone using this link and use your extension number as username and the password received via email or modified by you.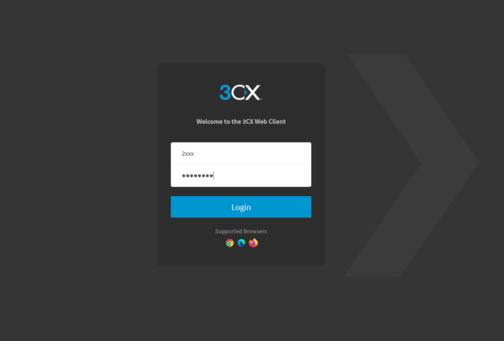 First use
The first time you use a new browser it will ask for permission to access the microphone as shown in the following image.
It is necessary to authorize the use of the microphone and it is recommended to check the box that allows the browser to remember this choice.

moreover, if not already set, it is necessary to select "WebClient" in the device list as shown in the following image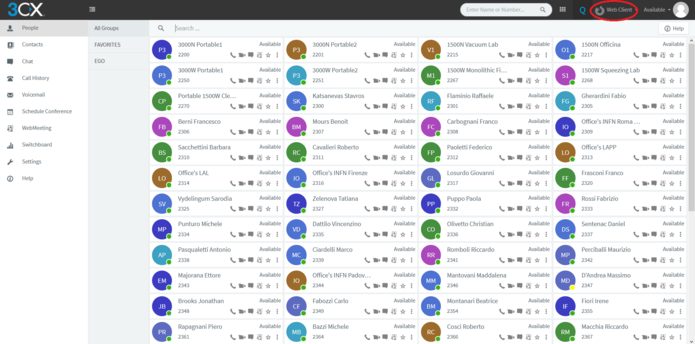 Daily use
To make a call, simply select the numeric keypad icon, type the number (internal or external) and click on the "Call" button
or
by selecting the telephone handset symbol next to one of the displayed contacts.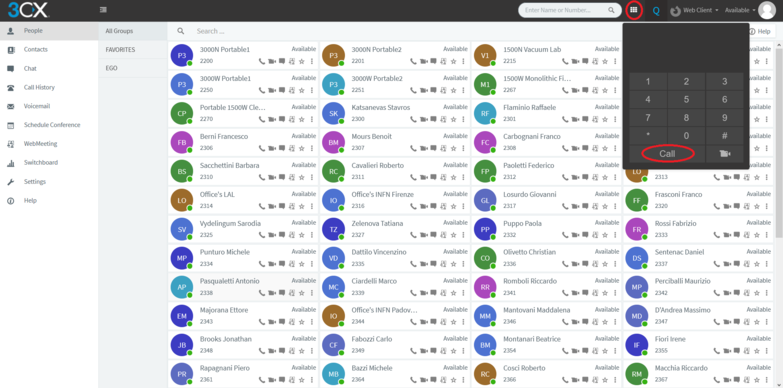 instead, to view the history of incoming and outgoing calls just click on the "Call log" item in the sidebar on the left of the page.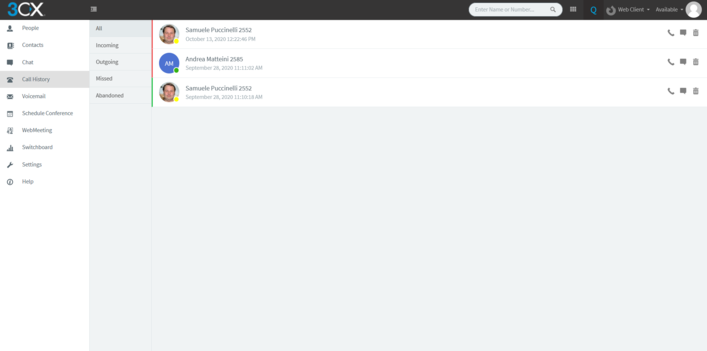 to answer an incoming call click on "Answer" in the popup that appears during the call.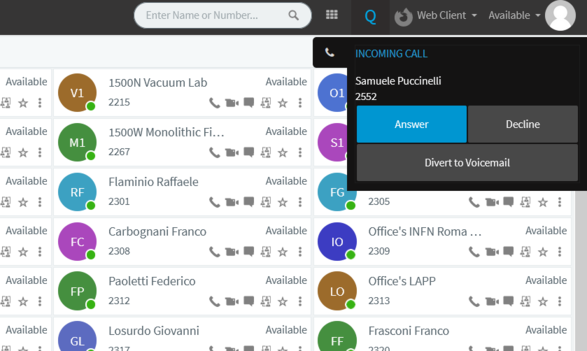 By pressing on the status menu at the top right (next to the account icon) we can set the line status, to be chosen from: - Available: all devices connected to the telephone extension ring (when a device answers the call, the others stop ringing). - Do not disturb: incoming calls are not accepted. - Office only: mobile apps don't ring.